Episodes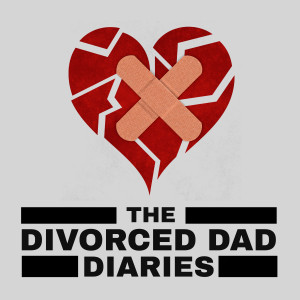 Thursday Jul 30, 2020
Thursday Jul 30, 2020
This week, on The Divorced Dad Diaries, I have a very special guest who accepted to join me and discuss relationships for men and dads after a divorce.
Angela S Walker is a Relationship Designer and Certified Coach with over 10yrs of experience. She has dedicated her life to helping singles and couples design relationship strategies that are comprehensive and customized for their specific relationship needs.
The personal obstacles she has overcome makes assisting others on their relationship journey very rewarding. After a 14 year marriage that failed due to infidelity, verbal and emotional abuse as well as the pressure of raising a disabled child, Angela had  to go on an emergency self discovery journey to rediscover who she really is.
With her approach of "Barring My Scars to Help Others Heal" She has provoked others to reclaim their love for one another through effective communication tips and techniques.
She has also created coaching services that are more affordable to those who need a relationship coach, but could never really afford one.
For more information:  https://linktr.ee/angelawalker
And if you're interested in Angela's Master Class on Divorced Men and Dating: 
https://www.eventbrite.com/e/divorced-men-and-dating-tickets-115323026276
Thank you!